I've recently installed the latest version of MailEnable Standard Edition and am in the process of configuring the SMTP settings. We are wanting to lock down the SMTP settings to help keep our installation secure. From what I can see there are two areas of SMTP we need to secure.
1. Inbound email from external domains. This inbound mail is received by a 3rd party company that filters for viruses/spam and then forwards it onto our mail server. We are listening on port 587 for this mail, and via our firewall are only allowing our mail filtering company IP addresses to send mail via port 587 - all other IP addresses are blocked.
2. Outbound SMTP mail received from our clients. Using port 465 we are only allowing authenticated users to send outbound mail over securely SSL.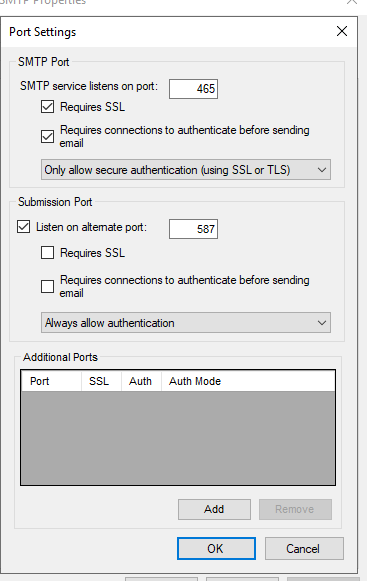 Do these settings look correct in terms of what we are wanting to achieve and lockdown the SMTP settings the best we can.